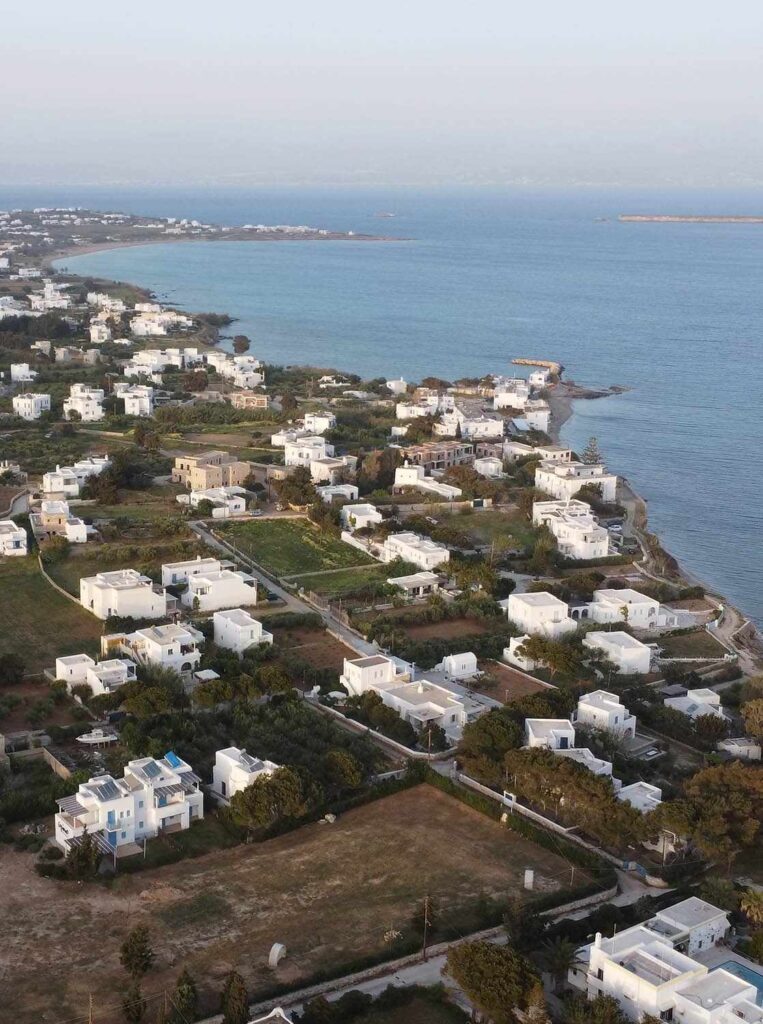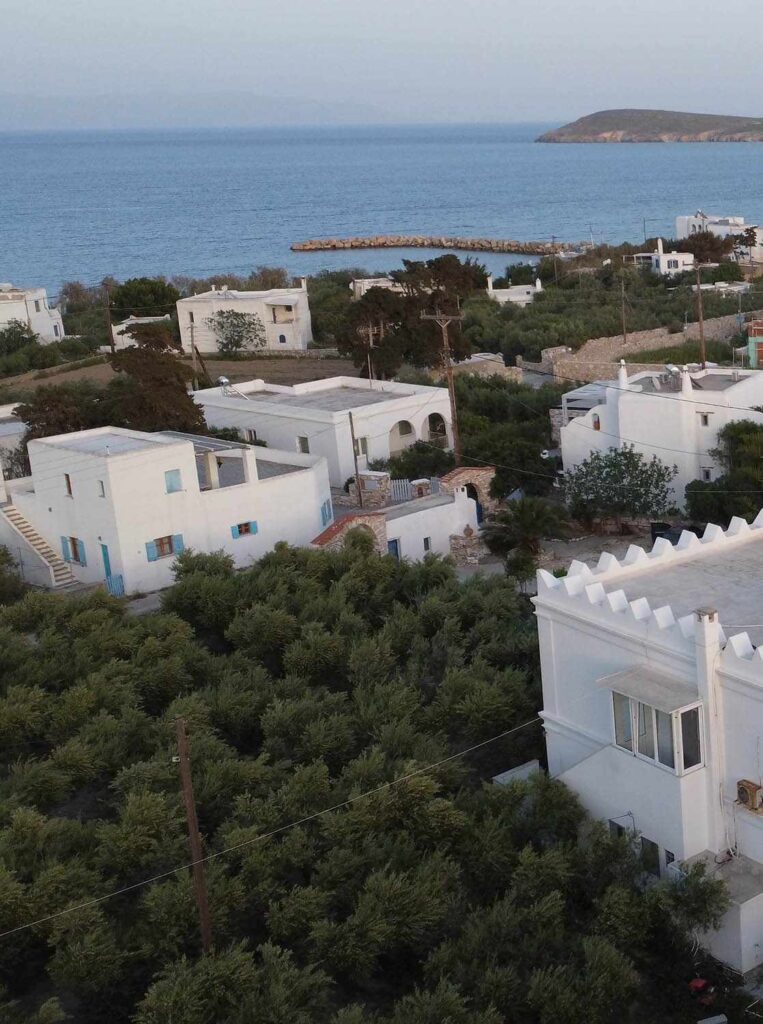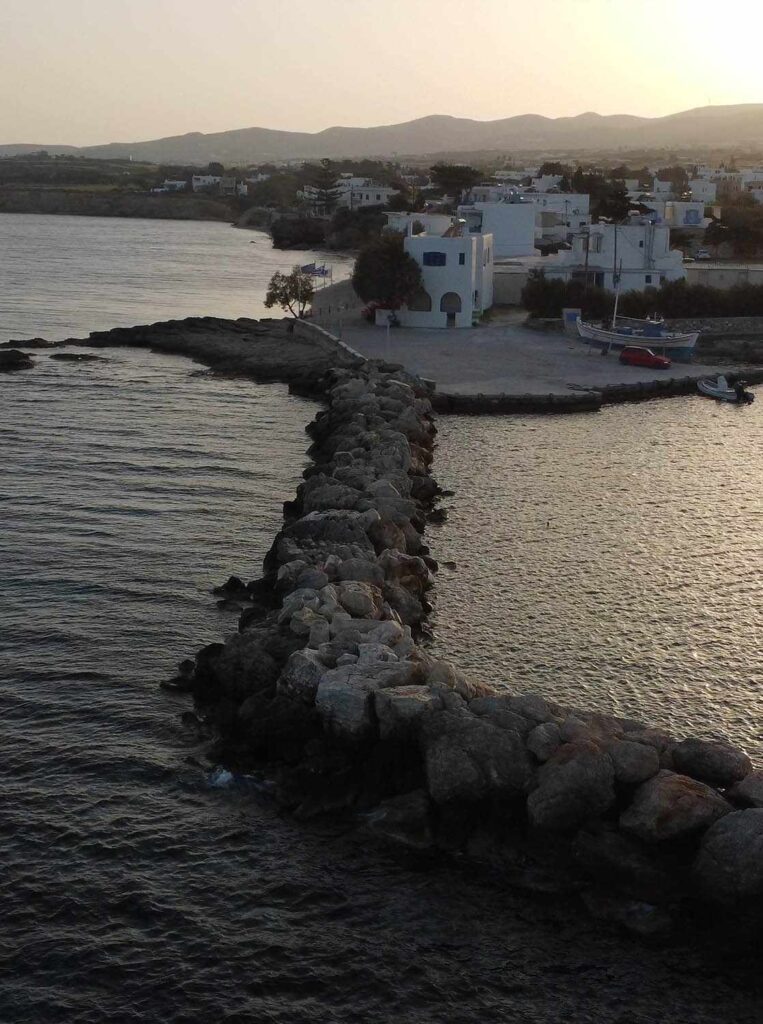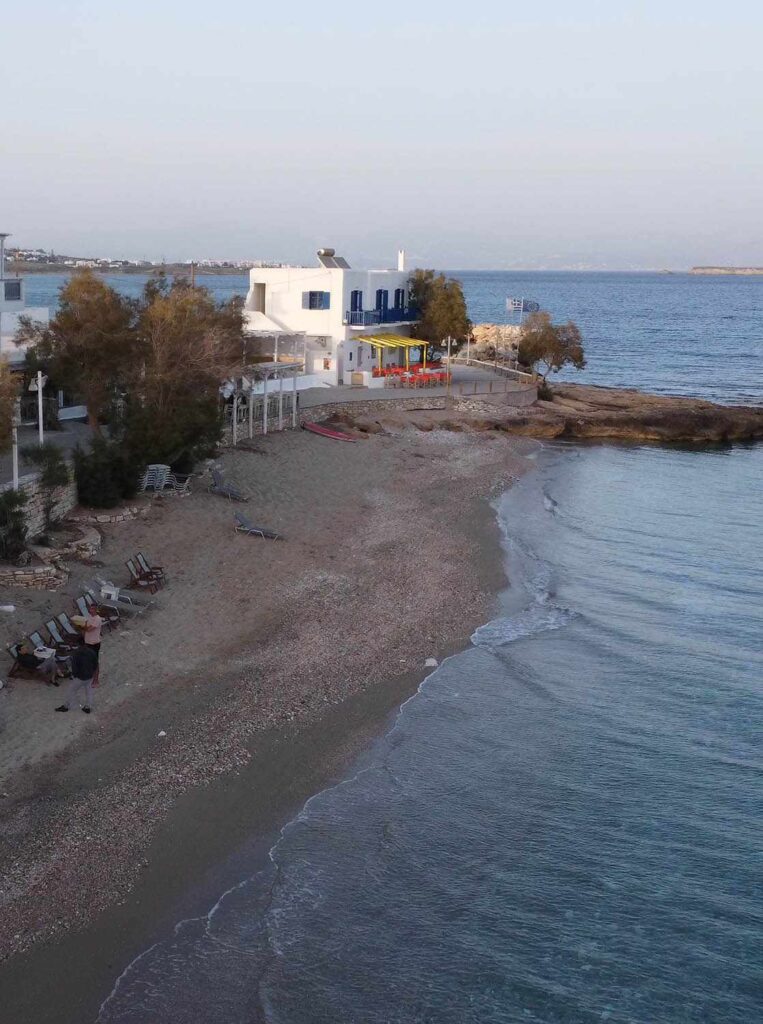 natural shade, calm waters, ideal for children
The calm and beautiful village of Dryos is located on the southeastern coast of Paros, about 20 km from Paroikia. The access to Dryos is via the main road artery which crosses the whole island. There are local buses (KTEL) coming from Paroikia, the main port of Paros, that go there on a regular basis.
Contrary to the rest of the island, Drios village is quite green. There are plenty of sea trees that provide their rich shade during the hot, sunny summer hours. There are also cool, attractive places with running streams near the village that offer relief from the strong summer heat.
The beach is wonderful, with fine white pebbles and crystal clear waters of deep blue color. The furrow- shaped beach rocks look as if they had been hand-carved. Tradition says that boat farers had carved furrows on the rocks in order to keep their boats protected from the strong Aegean winds.
At a very short distance from Dryos village, there is a rocky islet, Dryonisi. It is ideal for those who love fishing and diving and its distance from Dryos port is only 5 minutes.
Another attractive feature of the village is the simple, clear Cycladic architecture of its houses, with white walls and deep blue doors and windows. Beautiful flowers adorn balconies and gardens, offering the visitors images of high aesthetics.
The idyllic landscape, the rare – in the Cycladic islands- rich vegetation makes Drios village an ideal spot for calm and relaxing holidays, especially for families. There are also some facilities of modern life, like travel agencies, accommodation of various kinds, cafeterias with internet access, car hire, picturesque taverns etc.